Sorry, this show has closed.
Important Dates
| | |
| --- | --- |
| On Sale | dec 08, 2015 |
| Opening | feb 20, 2016 |
| Closing | feb 20, 2016 |
Gift Certs
Give tickets to a show as a gift!
Description
***There has been a date change for this event. Original date: Friday, January 23 at 8pm. NEW date: Saturday, February 20 at 8pm. All original tickets will be honored at new date. All current tickets will be honored for the new show date. If you have any questions, please contact your original point of purchase no later than January 28.***
The Beatles never toured with an orchestra, in fact they never performed any of their later albums live, and if they did they would have needed one. These albums were modern masterpieces, with beautiful orchestrations. Beatlemania Now has decided to celebrate that by labeling its 2016 tour "The Magical Symphony Tour". Beatlemania Now will perform for you all of the hits with no backing tracks or fake instruments, that's right, everything on the album will be on stage performing for you live. This is an invitation, to make a reservation to toll up for the symphony tour.
Beatlemania

Seat Map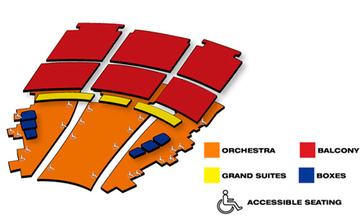 What's Near By
Parking:
Baltimore Parking

None,